Don't forget to look for ticketed events in September here.
You can view our whole calendar here.
This is what the forecast looks like: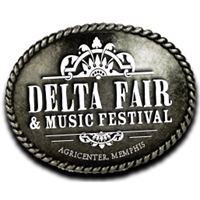 Delta Fair ends September 10
3 more days of fun!
Agricenter
7777 Walnut Grove Rd, Memphis, TN 38120
Friday, September 8 9am-11pm
Saturday, September 9 10am-11pm
Sunday, September 10 12pm-10pm
Shrek Musical
Theater Memphis
630 Perkins Extd, Memphis, TN 38117
5 showtimes left!
Levitt Shell Concerts
1928 Poplar Ave, Memphis, TN 38104
Friday: Lady Wray
Saturday: Brian Owens & The Deacons of Soul
Sunday: John Kilzer
MLK Soul Concert: Courtney Little
Friday, 6-8pm
Born in Memphis, TN, Courtney Little has been singing all his life and raised in the church. He's a young talented artist and accomplished pianist with an old soul! Courtney loves singing the blues and old school tunes.
FREE
Germantown Festival (including a Weenie Dog Race)
7745 Poplar Pike, Germantown, TN 38138
Saturday & Sunday
Free entry – lots of shopping and food vendors!
Doggie Dip at Schilling Farms YMCA– too cute!
1185 Schilling Blvd E, Collierville, TN 38017
Saturday, 2 swim times
1pm and 2pm
$15 per dog