Backyard pools are starting to open up and vacation plans are being made – that means it's time to make sure your kids can swim!  If you're going to enjoy some pool time this year you need kids who know how to enjoy the water safely…it's tough to enjoy the pool with a kid who won't let go of you in the water.
Here are some places that offer swim lessons (in no particular order), some are membership organizations but all offer classes to non-members as well. Scroll down for recommended competitive swim teams for all the Olympic hopefuls out there!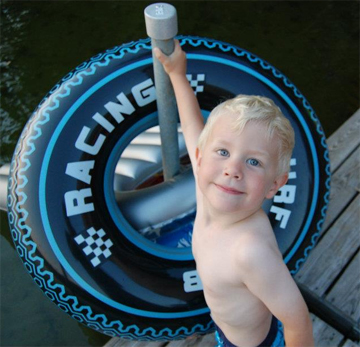 Swimming Lessons with Ms. Holly
Midtown
teacher: Holly Self
group and private lessons for ages 6 months – adult, May – August
The Dive Shop – The Swim Shop of Memphis
999 S. Yates
Year round private swim lessons for ages 3 years to adult
We did lessons there with my 5 yr old that we found on groupon. I really liked the teacher and we had a great experience!
My 4 year old took lessons there last summer and really enjoyed it. The teacher is great, very patient. The only downside is the area with the pool is extremely hot because of the heated pool. It's definitely not a place you want to sit for 45 minutes in the middle of July. But the lessons themselves were great!
SplashClass
6820 Stout Rd
teacher: Shelley Copeland
Four days of 45-minute group lessons taught to ages 18 months – adult during June and July.  East Memphis location is ages 3 years and up, Parent/Child classes are at the Germantown and Cordova locations only.
Nuber YMCA
5885 Quince
6 months – adults
An outdoor pool covered by a heated dome during colder months.  Contact Debbie Miller, swim lesson coordinator at 901-685-8025 ext 812
University of Tennessee Aquatic Program
800 Madison
Indoor pool with private and group lessons for ages 4+ from March – September
Donna's Swim School
Enclosed and heated pool.
18 months and up, group and private lessons
Germantown Athletic Club
An indoor pool with year round classes for all children ages 4+.
The Pool School
Collierville (at St. George's Independent School)
A heated indoor pool with year round classes for children (ages 3+) and adults plus parent/child classes for 18 months – 2 years.
WellWorX
6161 Shelby Oaks Drive
An indoor pool offering private and group classes to ages 3 and up.
Ms. Hope's Summer Swim School
(Germantown)
Taught at the home of teacher Hope O'Briant in May and June including Mommy & Me classes (6 – 36 months)
Kroc Center
800 East Parkway South
Swim lessons are available to everyone ages 3 1/2+, Kroc members get a discount
Rhea Anna Rogers Hopper also teaches infant swim lessons at the Kroc Center.  [email protected]
Memphis Jewish Community Center
Water Babies class, group lessons for ages 3+
MJCC membership not required
MidSouth Swim School
Tracy Beamish
Infant swim lessons (ISR) at JW Fitness in Bartlett.
Kids Splash Class
Germantown
Mommy & Me (ages 1-3) and group classes
Swim Like No Otter
infants, children and adults
Collierville
Karen Packer email: [email protected]
JW Fitness
6161 Shelby Oaks Dr
Mommy & Me and other swimming lessons
Lori Parish
I'm a WSI certified swim instructor. I'm offering group swim lessons in East Memphis. Parent /child for infants & toddlers, beginners and private lessons. I specialize in teaching special needs kids (I'm an ABA therapist).  270-227-8106
Instructors Who Travel
Swim Teams
AquaJets Swimming
The Racquet Club
My girls swim for AquaJets at Racquet Club too and love it.
Memphis Tiger Swimming
University of Memphis
Memphis Tigers is the largest and arguably most advanced club team in the area. They have options for swimmers from very-advanced-beginners to nationally-competitive.
Lightening Swim Team
The Pool School (at St. George's Independent School)
Swimming is always popular after the Olympics. Realize it is a lot of work. We practice 6 days a week.
I recommend Coach Robs Pool School at St George. He teaches the basics and then can recommend a full time team to you when and if you are ready.