Happy almost weekend, moms!  Summer vacation is almost over.  Does that make you happy, or sad?  I'm getting happy! I've had enough mom-organized fun.  I'm ready for some alone time.  Below are some great options for family fun this weekend, in case you're not going to be alone.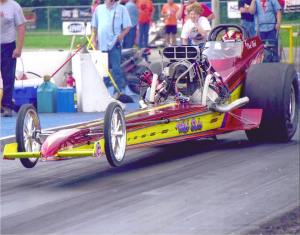 Mega Mopar Action Series
Memphis International Raceway, Millington
Friday & Saturday
Car and truck show, drag racing and more.  $5 off admission here.
Home Depot Kids Workshop
Home Depot stores
Saturday 9am-noon
BANG BANG BANG.  Build and paint stuff, for free.  EMM Review
Dixon Family Studio
Dixon Gallery & Gardens
Saturday 10:30am-12:30pm
Bring the entire family to the Dixon for Family Studio where everyone can create unique works of art, open studio-style. Each month there will be new projects and a large assortment of supplies to produce artwork as a family. Drop-in program. Free.
Inherit The Wind
Germantown Community Theater
Friday, Saturday & Sunday
Based on the Scopes Monkey Trial of 1925, INHERIT THE WIND is a high intensity legal drama that GCT is proud to present through our All Children's Theatre Program. The play follows Bert Cates as he is put on trial for teaching Darwin's theory of evolution to his high school science class. As the trial unfolds, audiences are led on a search for truth and asked to consider their own limits when it comes to freedom of thought.
Levitt Shell Concerts
Friday, Saturday & Sunday
Get out there and enjoy some free music!  Last weekend!! Never been?  Read the EMM Review for tips.