Planning a party and need some entertainment? Here are some great options!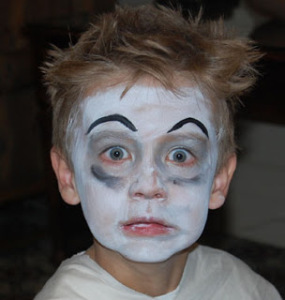 Face Painting
Amy Stone is an amazing face painting
Amy Stone for face painting
Amy Stone with Fairys and Frogs Face Painting. I always try to take the kids to all her public events that she posts on her Facebook page. Ashley absolutely loves it when she does the Frozen events at Menchie's yogurt on Germantown Pkwy. In fact, she is convinced that Amy is actually the real Elsa. She is definitely the best.
I absolutely love Fairys and Frogs Face Painting! I have been to a few events of hers including the Rajun' Cajun Crawfisk Festival and the kids nights that she does at Moe's of Germantown Pkwy. She is very detailed and fun. My daughter loves her and we go to as many of her events as we can.
I used Amy Stone from Fairys & Frogs Face painting for my daughter's princess party and she was the best and so easy to wrk with. All the girls came dressed in gowns and she did their faces to compliment them -even with jewels & glitter on them. To top it off she even came dressed as Elsa!!!! The girls loved it. She is a huge step beyond any painter I have seen in this area in her work. I will definitely use her again!!
Fun With Faces
We just used her (Ashley) at a party and she is fabulous! Her info is [email protected] or 901-600-7532. We used her at Kid's Play for a 2 year old's party and she did a great job.
Young Bears Facepainting, Arts & Crafts
Balloons & Clowns
Parties with Pizzazz
I third partieswithpizzazz.org they are the people that do the CMOM parties. super nice and i think they have a special going!
Party with Pickles is awesome. Her rates are reasonable too!
Pickles (I think it is Party with Pickles) is an awesome face painter! I'm on my cell, but I'll try to post a picture of what she did for my daughter–a full cheetah face. It's amazing! And best of all–she is super fast! I was shocked at how quickly she did it, so younger kids can get a face paint without having to sit still for very long. 
Party with Pickles. she is great.
COMEC had her at the Treasure hunt and she was great and super fast!! Partywithpickles.com Amazing job on both full and half face painting