A mom is looking for restaurant recommendations – she wants a place that will "sing and embarrass you on your birthday."  I love that.  Here's what the moms had to say: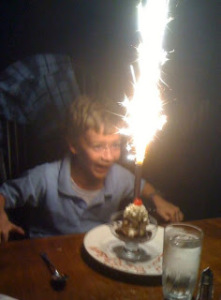 My Favorite Place
Germantown Pkwy.
After the staff sings they will put a dollop of whip cream on the birthday boy/girl's nose.
The Happy Mexican
three Memphis locations
They make you wear a big sombrero while they're singing.
Happy Mexican also throws whipped cream on your face lol and texas roadhouse has u sit on a wooden horse! Great fun!!
The Happy Mexican! They will also pour tequila in your mouth until you can't take any more while you're wearing the sombrero! If we're talking about the birthday of an adult, of course. 🙂
El Porton
They will put a sombrero on you, sing, and smash a pie pan of whipped cream in your face (they will get your ok first for the whipped cream pie in the face).
Joes Crab Shack
They make you dance in a hula skirt in front of everyone.
Hahaha the worst birthday embarassment is Hooters for a female– they make you stand on a bar stool and shake salt and pepper shakers and shake your booty while they sing to you!!!