A mom asked for suggestions of way to help local families in need this Thanksgiving.  Here are some places that could use your extra food and/or cash.  So if you're feeling extra thankful this year, here are some organizations you can help out: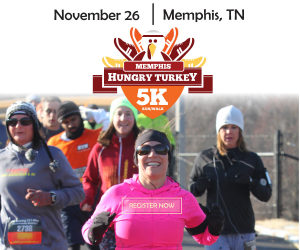 Mid South Food Bank
They take food or money. For every $1 you donate, the food bank is able to purchase $4 worth of food. You can take your kids down there and tour the facility to show them how they are helping the community.
Run in their Hungry Turkey 5K at Shelby Farms Park 9am on Thanksgiving morning! Includes a 100 meter Kids Dash for ages 8 and under, which is free. 5K is $34.99
Donate food to a Satellite Food Donation Site
Give A Meal with Bank of America
For every $1 you donate, Bank of America will match your donation with $2* more. You enter your zip code and select Mid South Food Bank as the recipient.
Local Schools
Contact schools and adopt a family. I'm a teacher and we always know of homeless families or families in other rough situations who need help. We have families we are trying to help right now.
Manna House
A place of hospitality for homeless and poor persons in the city of Memphis
St. Mary's Soup Kitchen
Each day we serve beverages, pastries, a meat sandwich, a peanut butter sandwich, a 16-ounce cup of soup, and fruit, candy or chips. A $1 donation provides one meal!
St. John's Food Pantry & Soup Kitchen
Saint John's Soup Kitchen provides vital nutrition for people who are homeless, precariously housed, just passing through town, or part of the growing numbers of the working poor.
They love donations of baked goods – they need 125.
They take donations of cash, food and magazines (for patrons to read) and have volunteer opportunities.
MIFA
administers several food pantries and very much needs donations.
On Saturday, November 21st drop by Cookies, Coffee and Cocoa for MIFA in Midtown, the 5th annual MIFA fundraiser by Matthew Stroud (who I'm guessing is 11).
Volunteer to deliver meals to seniors on Thanksgiving day.
Christ Church in Bartlett
This ministry will have several opportunities to serve through providing construction services, food, etc. Holiday Food Baskets provide food for needy families during tough financial times. Food is collected at Christ Church, donated by its members, sorted, put into boxes, and then delivered to New Song Baptist church where it will be distributed to needy families.
Oasis of Hope
Providing Thanksgiving dinner to more than 600 inner city families with your help – taking food donations. They need volunteers to collect, sort, and package items.
Memphis Union Mission
There is a list of items they urgently need donated on their website.