A mom recently asked for recommendations on pest control companies.  I was surprised at the number of responses.  Lots of options, both national and locally owned, for keeping your home bug free.  Scroll down for companies that specialize in removing larger pets…like racoons!  (read about my racoon in the trash can adventure here).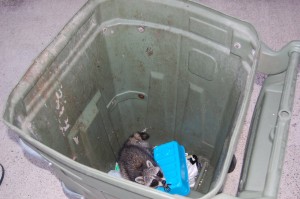 Pest Control

Henry Pest & Termite
Kevin Henry Pest Control!!!! He is wonderful, I wouldn't use anyone else. Here is his number….1 (901) 550-5386
Mack Pest Control
Good prices, reliable and send same tech.
Acme Pest Control
Also really liked Acme Pest as well!
Terry's Termite and Pest Control
Very nice, honest, helpful, never misses appts. 859-4724

Terri's Termite and TriState Extermination
Terry's Termites and Inman Murphy. I highly recommend both. They are both locally owned as well
Inman Murphy Termite & Pest Control
Very good service. I have used them for at least 10 years. 
Kee Pest Control is great.
Terminix..we have been very pleased with them.




Terminix….they have protection plans and guarantee.
One Stop Termite & Pest Control
We use One Stop and they're awesome. Very friendly and if you ever have a problem they come out right away no charge.
Good Earth Termite & Pest Control
I having been using Good Earth for 10 years. love them.
Foundation Pest Control
Foundation Pest Control is the best. I personally know the owner and he is considerate, responsible, punctual. If I ever see a bug I send him a picture of it, he tells me if I need to be concerned (poisonous) and then comes out immediately to get rid of the problem. Can't say enough good things. Plus, they are the cheapest price wise. And you can book appointments online!!
James Pest Management
Same person comes to your house everytime and St. Jude uses them. Makes me feel like it's the safest pest control you can get!
Weir Pest Control
Family owned & operated. Great customer service. We've used them for almost 5 years.
AAA Termite & Pest Control
Dani with triple a. She feels like a good friend is coming over to kill the bugs.
Rodent (and other pest) Removal
We have used Jody Dyles with Have A Heart Animal Control in the past. 757-0756. Very nice people.

Jody with Have A Heart. Great! Very persistent in trapping the babies and closing up the entry points.
Coopertown Services
Coopertown. They are excellent and don't kill, just drive away/remove.
Pest Patrol
Call Troy M. Guidry at Pest Patrol. 380-BUGS. We have known him for years. He is a super great guy and I HIGHLY recommend him. I think it is very important to have somebody honest and trustworthy in your home.
Brats Animal and Mole Control
Ross Bratton of Brats Animal and Mole Control 901.870.7677 great guy to work with and very effective
TruTech
We used Roy with True Tech and he was awesome! He knows his stuff and comes back for two weeks after the initial visit to make sure everything is gone and patches up any areas that the squirrel has chewed through. Highly recommend!
Several years ago I used Critter Ridders to get a chipmunk out of my bedroom. They were great
I also used Critter Ridders about eight years ago to get rid of a raccoon that took up residence in my attic. They set a trap for it on the roof (freaky to see a raccoon staring down at you from the trap), took it somewhere to be released and sealed up the entry point. I can't remember the cost, but I recall it was reasonable, all things considered.
Apex Wildlife Control
We have used Apex Wildlife removal and they were awesome! Got our critter out and during the inspection we found out where it was coming in.
Pied Piper Pest Control
Pied Piper Pest control has been wonderful with helping us rid our attic of "critters"