Don't want to miss out on a great event because you didn't get tickets in time? Here are the events happening in June that require advanced registration or tickets! For a full calendar of events check the EMM Calendar.
Also check out the Summer Survival Guide here.
Summer Boredom Busters here.
Father's Day events here.
2017 Memphis June Special Events
Italian Fest 
Marquette Park
4946 Alrose Ave
Memphis, TN 38117
June 1-3
The Memphis Italian Festival demonstrates the values of family, faith, and fellowship in the Italian-American tradition, the Memphis Italian Festival presents family-oriented fun in music, food, events, games, and more for the benefit of the children of Holy Rosary Parish School.
Orpheum Summer Movie Series 
203 S Main St
Memphis, TN 38103
Adults $8, children 12 and younger $6, 10-pack of tickets for any film: $60. Get $4 tickets at GetMyPerks.
Friday, June 2 Willy Wonka & the Chocolate Factory
Thursday, June 8 Breakfast at Tiffany's
Saturday, June 10 The Sandlot
Thursday, June 22 Psycho
Friday, June 23 at The Wizard of Oz
Thursday, June 29 Monty Python and the Holy Grail
Friday, June 30 Dirty Harry
Shelby Forest
910 Riddick Road
Millington, TN 38053
Canoe Rides on Saturdays and Sundays. $5 a seat or $10 a canoe.
Pontoon Cruises on Fridays, Saturdays, and Sundays. $5 per person, age seven and under free.
Hikes on Saturdays
Malco Kids Summer Film Fest 
Various locations.
Catch your favorite family-friendly films at Malco Kids Summer Film Fest. Line-up includes
June 6 & 7: The Peanuts Movie
June 13 & 14: Kung Fu Panda 3
June 20 & 21: Mr. Peabody & Sherman
June 27 & 28: Trolls
July 4 & 5: Horton Hears a Who!
July 11 & 12: Alvin and the Chipmunks – The Road Chip
July 18 & 19: Penguins
July 25 & 26: Rio 2
Tickets: $2/person.
South Pacific 
Theater Memphis
630 Perkins Extd
Memphis, TN 38117
June 2 – 25, 2017
Pulitzer Prize Musical. A World War II nurse stationed in the South Pacific falls in love with a French expatriate plantation owner. She struggles to accept his mixed-raced children and along with another romance between a U.S. Lieutenant and a young island native, issues of racial prejudice and gender roles are candidly explored.
Fridays and Saturdays @ 8pm, Sundays @ 2pm
Prices: Adult – $30; Student – $15
Brooks Wacky Wednesdays
1934 Poplar Avenue
Memphis, TN 38104
Wednesdays
Free
Our free Wacky Wednesday program provides a creative outlet during the summer for families, day camps, and child care centers with an open artworks studio, gallery guides, and children's international short films every Wednesday in June and July.
A Day of Merrymaking at Overton 
Overton Park
1914 Poplar Ave #202
Memphis, TN 38104
Saturday, June 3
10a-3p
It's back! Overton Park Conservancy's family festival will return this year. Bring the kids and dogs to the park's Greensward for a day of entertainment, fun activities, and delicious treats. We'll have music, food trucks, local vendors, arts and crafts, and lots of water activities to help you beat the heat. Our beer garden will be serving brews courtesy of Memphis Made. Hollywood Feed will be on hand with all kinds of fun for the dogs to celebrate the fifth anniversary of opening Overton Bark. Suggested donation for this event is $5, which benefits Overton Park Conservancy.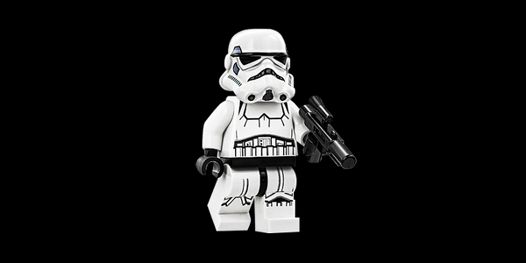 CMOM Star Force Day 
Saturday, June 10
10a-3p
It's June, not May, but the Force is with you when you blast over to CMOM for Star Force Day! Wear your favorite sci-fi costume and take a photo with the galaxy's most popular heroes and villains. Enjoy face painting, balloon art, and themed crafts. After you make your own light saber, visit the Phancy Photo Booth with some out-of-this-world props. Parents, don't forget your cameras! Advanced reservation prices: members are $3 and non-members are $18 and includes a museum visit. At the door pricing day of the event based on availability: members are $5 and non-members are $20. All sales final – tickets are non-refundable!