You can tell the seasons are almost ready to change as the activities are changing, and there are lots of Memphis September Events. So much stuff going on in September as we all settle into school schedules, sports, lessons, play dates and more. Here are the events happening this month that require tickets or reservations – don't miss out! Don't forget to check out the EMM Calendar for even more going on!
Ongoing Memphis September Events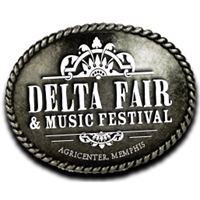 Delta Fair & Music Fest
Agricenter
7777 Walnut Grove Rd, Memphis, TN 38120
September 1-10
Everything we do is inspired by our enduring mission: to produce an annual Fair & Music Festival that is exciting, interactive and educational. We will strive to bring our communities together with safe, wholesome family entertainment while celebrating and promoting the rich art, music and history of the Delta.
Harry Potter Movie Series
Pink Palace
3050 Central Avenue, Memphis, TN 38111
Every Saturday & Sunday in September 4:00 PM
Calling all Muggles, Witches, and Wizards! Harry always starts his magical journey into the Wizarding World September 1 so we'll be just a day behind, starting with the new prequel Fantastic Beasts and Where to Find Them. Then it's off to Hogwarts; grab your broom, Thestral, Hippogriff or hop in your flying Ford Anglia so you don't miss eight weeks of the original Harry Potter series, weekends in September and October. Relive the magic like never before, see them all on our Giant Screen!
Joseph and the Amazing Technicolor Dreamcoat
Harrell Theater
440 West Powell Road, Collierville, TN 38017
September 15-24, 2017
Joseph and the Amazing Technicolor Dreamcoat is a musical with lyrics by Tim Rice and music by Andrew Lloyd Webber. The story is based on the "coat of many colors" story of Joseph from the Bible's Book of Genesis. The show has little spoken dialogue; it is almost entirely sung-through. Its family-friendly story, familiar themes and catchy music have resulted in numerous stagings.
Levitt Shell Concerts
1928 Poplar Ave, Memphis, TN 38104
Every Thursday-Sunday September
Experience more than 50 free concerts and events each year in our beautiful, open-air facility. Perfect for the whole family, just grab a chair or blanket and join us on the lawn. Let the entertainment begin!
Mid-South Fair
Landers Center
4560 Venture Dr, Southaven, MS 38671
September 21-October 1
The fair's official website states, "As a non-profit organization, our mission is not to make money. Rather, the Fair exists to create a cultural and entertainment experience that exposes the people in our community to items and events they might not otherwise encounter. In addition, we serve as a focal point for all sorts of organizations and communities."
MLK Soul Concert Series
National Civil Rights Museum
450 Mulberry St, Memphis, TN 38103
Every Friday in September 6-8p
In honor of MLK50, the National Civil Rights Museum is creating a free outdoor concert series for the community to enjoy! From the sweet sounds of soul to chilled-out beats and local bands, the Museum is the place for family fun this fall. FREE
Shrek the Musical
Theater Memphis
630 Perkins Ext, Memphis, TN 38117
Until September 10
Great Family Fun. Shrek, an embittered ogre, and his loyal steed Donkey embark on a quest to rescue the beautiful yet temperamental Princess Fiona from a fire breathing, love-sick dragon. Add the diminutive power-hungry Lord Farquaad, a gang of fairytale misfits and you've got the biggest, brightest musical comedy around making it a singing and dancing extravaganza.
The King & I
Orpheum
203 S Main St, Memphis, TN 38103
Sept. 19-24, 2017
Set in 1860s Bangkok, the musical tells the story of the unconventional and tempestuous relationship that develops between the King of Siam and Anna Leonowens, a British schoolteacher whom the modernist King, in an imperialistic world, brings to Siam to teach his many wives and children.
Dated Memphis September Events
Bartlett Kids Mini Tri POSTPONED
Bartlett Recreation Center
7700 Flaherty Pl, Memphis, TN 38133
Saturday, September 9, 2017
After reviewing the metrics and trends of registration, we have determined that the best course of action is to postpone the Bartlett Kid's Triathlon until the Spring 2018 season. We feel that this is the best use of City resources, company sponsorships, and volunteers; as well as to ensure that our triathletes have the best possible opportunity to enjoy an outstanding event.
Children's Theatre Festival
Maria Montessori School
740 Harbor Bend Rd, Memphis, TN 38103
Saturday, September 9, 2017 10a-1p
Festivities include face painting, balloon animals, children's activities, crafts, performances, and food.
Germantown Festival
Germantown Civic Club
7745 Poplar Pike, Germantown, TN 38138
Saturday & Sunday, September 9-10, 2017 9:30a-6p
One of the longest, continuously run festivals in the area, the 46th Annual Germantown Festival will once again provide a Free Family Fun Weekend for all. The community will once again gather in Germantown for the best in arts and crafts, children's activities, rides and games, live stage entertainment, car exhibits, community displays, the Running of the Weenies Dachshund race and festival foods for all tastes.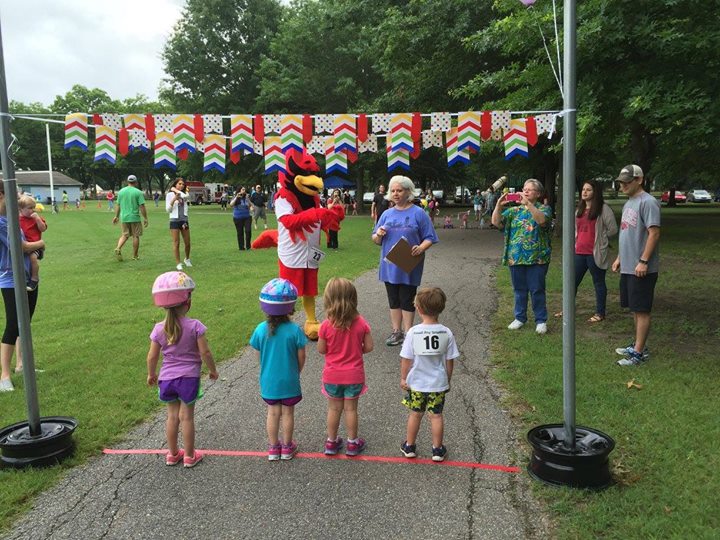 Small Fry Triathlon
Farmington Park
2020 Cordes Rd, Germantown, TN 38139
Saturday, September 16, 2017
Preschoolers run, bike and swim (run through fire truck spray) to the finish line, where everyone receives a medal. Bring a bicycle or tricycle. A size-appropriate helmet is required. Register by August 25 to receive a T-shirt. Packet pick-up at Parks and Recreation office September 14 and 15. No event day registration. The event is sponsored by Campbell Clinic. Rain date is September 23. $7
Big Bugs Picnic
Memphis Botanic Garden
750 Cherry Road, Memphis, TN 38117
Saturday, September 16, 2017 10a-2p
The ants go marching one by one…to the Garden! Welcome David Rogers' Big Bugs to the Garden with a picnic on the lawn. Explore ten larger-than-life bugs throughout our 96 acres. Creep, crawl, or flitter your way through buggy activities like a petting zoo from Crazy Critter Guy" from 4-H Camp, cockroach races, build a bug, insect olympics, bug storytime, insects in amber craft, and of course mee the artist!
Cooper Young Fest
Cooper & Young, Memphis, TN 38104
Saturday, September 16, 2017 9a-7p
In its 30th year, this event has grown tremendously and is one of Memphis' most highly attended Festivals. This year, over 130,000 guests will enjoy an appealing mix of art, music and crafts presented by over 435 artisans from around the country. The Cooper Young Festival is a true celebration of the arts, people, culture and Memphis heritage.
Memphis Zoo Harvest Fest
Memphis Zoo
2000 Prentiss Place Memphis, TN 38112
Saturday, September 23, 2017 6-9p
This family-friendly fall event celebrates the simple life, as we welcome in the harvest season. Bring the entire family to learn from local craftsmen, hear folk music, churn your own butter and even stamp your own leather at the Once Upon A Farm exhibit. Join us for a down-home good time at Harvest Fest!
Metal Museum Family Fun Day
Metal Museum
374 Metal Museum Dr, Memphis, TN 38106
Saturday, September 23, 2017 10a-4p
Join us for our Family Fun Day during our annual fundraiser Repair Days. Come see volunteers repairing metal pieces, try your hand at some metalworking in our Family Fun Tent (activities for all ages) and see the foundry crew pour some molten iron!
Hansel and Gretel in Memphis – look for giveaway on this page coming soon!
Orpheum
203 S Main St, Memphis, TN 38103
Tuesday, September 26, 2017 6:30p
Beyond the snowy depths of The Black Forest, a family is frozen by the mystery of their missing mother. Soon after the disappearance, the daring sibling duo of young Hansel and his older sister Gretel embark on an icy adventure in hopes of rekindling the warmth in their home. The Grimm Brothers bring the story to life with a rock and roll score amidst an animated wonderland inspired by the whimsy of Lemony Snicket and Roald Dahl. This sparkling fable of humor and heroism is anything but grim.
Paint Memphis 2017
787 S Willett St, Memphis, TN 38104
Saturday, September 30, 2017 12-6p
Paint Memphis 2017 is a free event open to the public with live music, food trucks, vendors and an all-day art show! Our paint festival is designed to highlight overlooked communities in our city and to encourage communal growth within Memphis. For the past two years, the festival has taken place at a floodwall at Chelsea and Evergreen in North Memphis with over 200 artists from across the world participating.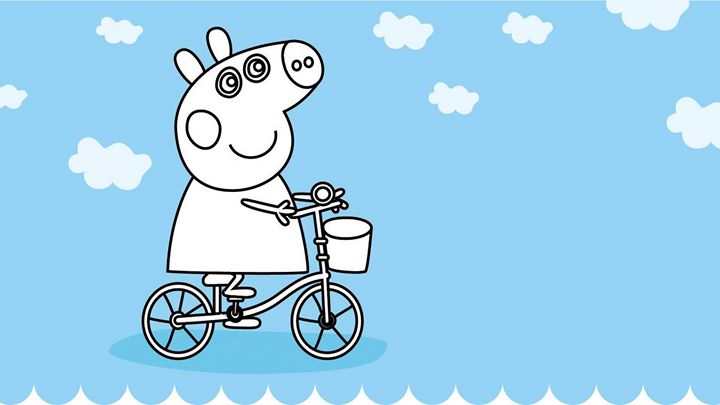 Pig Power
CMOM
2525 Central Avenue, Memphis, TN 38104
Saturday, September 30, 2017 10a-3p
Oink, oink! Our perfectly piggy friend is making an appearance at CMOM. Pose for a keepsake photo, enjoy themed arts & crafts, face painting and balloons. Be sure to stop by Phancy Photo Booth and strike a pose using the perfectly piggy props. Parents, don't forget your cameras. Sponsored by SGIS.