Moving across town, to another state or just need help moving a couple of things? Here are the moving companies the moms recommend.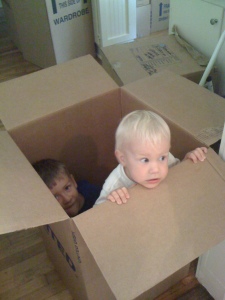 Big League Movers-great prices-fast-friendly. Boxes=Lowes
We recently used Big League movers. They were AWESOME! They were totally professional, moved us fast, and didn't ding anything!! 
Big league movers is the best move I have had by far
Big League Movers for sure. Our realtor recommended them. They are Crye-Leike's preferred mover. You can see their guys on the web site which was nice because we have had a bad exp in the past. They knew what they were doing and moved fast.
we've used tennessee movers twice and have absolutely loved the service. the people who moved us were incredibly efficient and friendly. nothing broken either time.
I would not use TN Movers. They broke an antique table & didn't tell me & refused to move a piano.
I would not use 2 Men and a Truck. They hire out laborers when they're busy. When I used them I had 2 movers who couldn't speak English well enough to effectively communicate, and they damaged my couches from being in a hurry to finish unloading. When I called to complain, the main office didn't care. I'm sure they have great movers, but you never know who you will get.
I DO NOT RECOMMEND TWO MEN & A TRUCK. TERRIBLE! I used them this year and they damaged most all of my furniture, from scratched up coffee tables, to completely damaged and broken IRON office furniture to stretched out upholstered furniture. I was left in tears, along with a bill THREE times what was quoted to me on the phone.
We are using Lanigan an Allied company and we are given all the free boxes we need to pack.
Lanigan moving service. Local and awesome! Highly recommend.
I've moved too many times and lanigan really was super great!
We just used Lanigan for a move and I would NOT use them. Their quote was the lowest, so we went with them. They were hired to pack and move us. They didn't take everything. Near the end, I took them around to make sure they knew what to take and 10 min later the truck pulled down the street without anything else…

they way underestimated our things (we had 26,000lbs, they estimated 17,000lbs…) and decided to charge us more for things they "hadn't included" on the not to exceed quote…

they incorrectly assembled 2 of our children's beds–our toddler bed broke the first night she got in it and one of our cribs had a whole side that wasn't connected.
Tony Lanigan Moving
(901) 680-9130
Tony Lanigan Moving (different from the Lanigan Worldwide) is a wonderful company. Locally owned…the owner lives in East Memphis…and their guys are so polite and professional. They have moved us three times!
Harry Wilder's Complete Moving Service
Harry Wilder's Moving Company is great! They treated us so well.
Andrews Affordable Moving
(901) 481-9382
I have had great experiences with Andrews Affordable Movers and Cooper. Not so super with Two Men & Truck.
Cooper for sure. They even pack everything up.
Cooper is great! They've moved us 3 times and we've never had an issue and the guys are so nice!
LOVE Cooper!!!!
Bucks Moving Company
(901) 266-7129
Bucks moving company! They are on time, inexpensive, and careful!
We used Buck's & the workers argued the entire time & also broke the knob on our dryer. I hoped they'd improved, but a friend recently had a bad experience.
I would highly recommend Armstrong Relocation. Great movers that are efficient, careful and courteous
We used Armstrong Relocation and they did a fabulous job.  Very minor damage to our belongings, courteous employees, and they were on time.
1st Class Moving & Storage
(901) 672-7570
We recently used 1st Class Moving and they were great! I would recommend them to anyone. They were affordable as well.