Clothes always look better if they fit you properly, which sometimes takes a tailor. Here are some the moms in East Memphis recommend: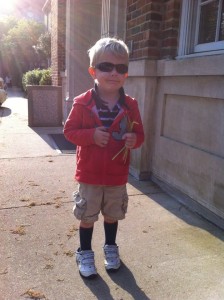 Touch of Class Alterations
4646 Poplar Ave
901-683-2755
Touch of Class Alterations – (901) 683-2755 – Poplar & Perkins across from the Walgreens on Perkins. She is GREAT!
Touch of Class Alterations at Poplar/Perkins (4646 Poplar) She's great and more reasonable than Richard. You just have to ask her for asap.
Corner of poplar and perkins ext there's a great place on ground floor of the big building w Relax the Back store. Across from walgreens. Super great lady owns it and does fab work!!
Vans Alterations
7865 Farmington Blvd, Germantown
901-624-0395
Vans on Exeter. She's awesome too.
Vans Alterations at Exeter/Farmington, behind the Wine Shop. It's next door to the Domino's and Vanelli's Deli. She is great and really quick turnaround!
Alteration Junction
6094 Stage Rd
901-388-9129
Alteration Junction in Bartlett on Stage Road near Alturia.
Richards Alterations
1866 Poplar Crest Cove, Germantown
901-417-6262
Not the cheapest but will get it done quickly if you ask him to
Zoe's Alterations
4745 Poplar Avenue
901-761-4729
Zoe's on Poplar above T-Mobile across from Swanky's. Coula (sp?) who runs the place is great, reasonably priced, and can do it fast if you ask nicely!
Dawn's Couturiere
482 Perkins Extended
901-682-0088
If the alterations are complicated, dawn's couturiere is the best, and fast.
A Perfect Fit
2188 Judicial Dr, Germantown
901-755-4685
a perfect fit (off of farmington in an office suite right before the railroad tracks). she was nice, fast, and did an excellent job.