A mom asked for recommendations of local places to have silhouettes of her children made.  Several moms recommended doing it yourself, and one said Pinterest is a great place for instructions, so I found a couple and pinned them here.  Here are some places to check if you want a silhouette done by someone in the area: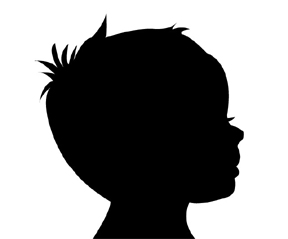 Local Vendors
Paige Miller Photography does them by appointment.
Digital Silhouettes by local mom Kelly Bourland on her etsy shop.
Susan McCanless of JPress Designs
Craft Fairs
Usually Oliver Belote comes to the Collierville Fair on the Square the first weekend in May.
The Pink Palace Craft Fair usually brings Oliver Belote. His work is exquisite and well-priced.  October.
Stores that Bring in Artists
Cotton Tails & Spoiled Sweet both have artists that they use regularly. I think that I remember that they advertised it around Christmas. I'm sure they'd be willing to share their names if the information isn't still on their websites/FB pages
Little Feet (Southhaven) brings someone in.
Itty Bitty Bella has a guy that comes in and does them from time to time