Looking to take your family to Nashville?  It's a fun city and not a bad drive either.  Below are recommendations from the moms on places to eat, sleep and play.  For more check out the Nashville Fun For Families blog and the Nashville Music City tourism website.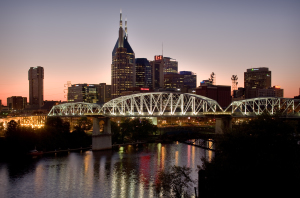 Restaurants
Noshville New York Delicatessen
Noshville is the best for breakfast.
Downtown Franklin
is a cute spot with great shopping and dining.
Buca de Bepo
for family style Italian
Rainforest Café at Opry Mills
Aquarium Restaurant at Opry Mills
My child LOVED the Rainforest Cafe and the Aquarium restaurant in Opry Mills mall, which has some very neat stores we don't have in Memphis.
We are doing this on our next Nashville trip…our local friends say its great!
Pfunky Griddle is a fun place for breakfast where kids can cook their own food on the griddle at the table.
Our favorite restaurant is silly goose. It is a farm to table restaurant with really good healthy food in a casual setting.
Silly Goose is great for lunch
Rose Pepper Mexican
great for lunch
Jenni's splendid creams is right next door and their ice cream is amazing. We eat there everytime we are in Nashville.

Jeni's ice-cream is also an awesome idea.

Huge 2nd for Jenny's ice cream! It is a must every time we visit.
Loveless Cafe
Puckett's
Monell's
The Pharmacy
Loveless Cafe on the way in, and Monell's are great places to eat.

Loveless and Monell's as well as Puckett's and The Pharmacy.
Las Paletas
Las Paletas has great popsicles 
Burger Up
Burger Up is a good burger place

Mas Tacos Por Favor
Eat at Mas Tacos Por Favor ! This place is TOTALLY worth the drive from Memphis!
Hotels
Brentwood Hilton
nice suites and is near the zoo.
Sheraton Music City
a nice hotel.
I took my daughters for a couple days last fall. Stayed at Gaylord Opryland Hotel

.  It was great!

Opryland Hotel is fun to walk through (mostly older kids) and has a boat ride in the atrium.
Outings
McKay's Used Books
If you are a big reading family McKay's Used Books is terrific
Arrington Vineyards
if weather is pretty you can take picnic to Arrington Vineyards, lots of room for kids to rip and run
Grand Old Golf and GoKarts
My kids love the putt-putt golf and go cart track out by Opry Mills. That's our must-do thing when we go.
Adventure Works
There's also places to ride horses and go zip lining right outside of Nashville. That might be fun if it is warmer.
is a fun waterpark in the summer and they have ziplines now for older kids.

For a summer trip to nashville, nashville shores is a fun little waterpark
Cheekwood Art & Gardens
nature trails and history exhibits.
visit the lane museum for some of the most exotic cars ever

If they like cars the Lane Motor Museum is really cool! They have cars that you will never see anywhere else.
The adventure science center is really fun for all ages.
The science center there is awesome!! Our little girl had so much fun!!

Adventure Science Center is also fun for kids of all ages and you can spend most of a day there with the youngers.

I loved the science museum!
Their zoo is really nice too. It is much more spread out than the Memphis zoo and the animals have alot more room to roam.
The Nashville Zoo is not as awesome as our zoo, but has a really neat playground. I'm sure there are animals there, too, but we don't get around to them because my kids stay in the playground.
The Hermitage, Ryman Theater, Grand Ole Opry
You didn't mention your kids ages but, If it were me I would take them to the Hermitage for a little history. A tour of the Ryman Theater and spend a little time in that area. Go see a show at the Grand ole Opry. Do things you will only see in Nashville.
The American Girl store should be opening this spring as well.
An hour north you can go to Mammoth Cave in Kentucky and do a cave tour (from 1 hour to several hours).