November is nearly half over, but there are still plenty of November Special Events left in the month! For the most part, I kept these events holiday-free (except for a single showing of the Nutcracker in November, and Grinch screenings start, too!) so that all the holiday events will be in later posts! Most of these require advance purchase of tickets so plan ahead! Don't forget you can always check out our calendar for more ongoing events!
November Special Events
Anything Goes
SGIS
8250 Poplar Ave, Germantown
Thu, Fri, Sat Nov 16, 17, 18 at 7pm
Nov 19 at 3pm
Anything Goes is set aboard the ocean liner S. S. American, where nightclub singer/evangelist Reno Sweeney is en route from New York to England. Her pal Billy Crocker has stowed away to be near his love, Hope Harcourt, but the problem is Hope is engaged to the wealthy Lord Evelyn Oakleigh.
$10 adults, $5 students
Chick-fil-A Daddy-Daughter Date Night
Memphis Zoo
2000 Prentiss Place, Memphis, TN 38112
Thursday, November 16 5:30-9p
Join us for a magical night just for daddy & his little princess. In addition to being one of the first guests to view this year's spectacular SunTrust Zoo Lights, your enchanted evening includes a daddy-daughter dance, ice skating, a fun photo booth experience, magic shows, carousel rides, crafts, hot chocolate, surprises and a great Chick-fil-A® meal!
$18
Rhythmic Circus
Orpheum
203 S. Main St., Memphis, TN
Thursday, November 16 6:30p
From the creators of Feet Don't Fail Me Now!, Rhythmic Circus presents a brand new holiday experience, combining their signature style of rapid-fire tap with music you know and love. Red and Green is packed full with memorable, genre-hopping, holiday melodies to set the festive mood of the season by inspiring our imaginations to rediscover everything you love about the holiday season. Red and Green captures the spirit of the holiday with a wildly imaginative beatboxing rendition of "The Grinch," a full-cast performance of "Linus and Lucy" (A Charlie Brown Christmas), five new originals, and a bright mash-up medley entitled "Toy Soldier March" where the dancers and musicians are adorned in colorful soldier attire, performing a syncopated percussive dance sequence at eye-popping speeds.
$15-20
Peter Pan
Playhouse on the Square
66 South Cooper St., Memphis, TN 38104
Nov 17-Dec 31
Various showtimes
Life will never be the same for Michael, John, and Wendy Darling after Peter Pan visits their nursery window offering to take them to the magical world of Neverland. They meet the Lost Boys, spritely fairy Tinkerbell, the beautiful princess Tiger Lily, and the evil Captain Hook. The conflict between Peter and Hook takes center stage as the magical adventure turns dangerous and teaches everyone the true power of friendship.
$15-25
Madagascar, Jr
Briarcrest
76 S Houston Levee Rd, Eads, TN 38028
Nov 17-18 7pm
Nov 18 2pm
Take a journey out of the zoo and onto the stage with your favorite crack-a-lackin' friends from the blockbuster DreamWorks film.
$5, Briarcrest students & staff FREE
Big Bugs Campfire Party
Memphis Botanic Gardens
750 Cherry Road, Memphis, TN 38117
Friday, November 17 6-8p
Go on a nocturnal hike to see our Big Bugs at night and make a take-home craft. Dinner and s'mores provided.
MBG members $8, non-members $12
Bartlett Turkey Shoot
Singleton Community Center
Saturday, November 18 9:30-11:30a
Win a Thanksgiving turkey at the annual Singleton Turkey Shoot. BB guns, provided by the Bartlett Parks and Recreation Department, will be used to shoot targets mounted on bales of hay in the Singleton Gymnasium.
$1 will buy you 5 shots
PB&J: momandpop
GPAC
1801 Exeter Road, Germantown, TN 38138
Saturday, November 18 9:30a & 10:30a
Created by quirky songwriting duo Bobby Matthews and Virginia Ralph, featuring songs from their newly released album entitled "mömandpöp," the live show features colorful characters, fast costume changes, a couple of British puppets named "mumandson," loads of audience participation, comedic moments, and catchy pop songs you'll be singing long after the show is over.
$8 per kid, 2 adults may attend free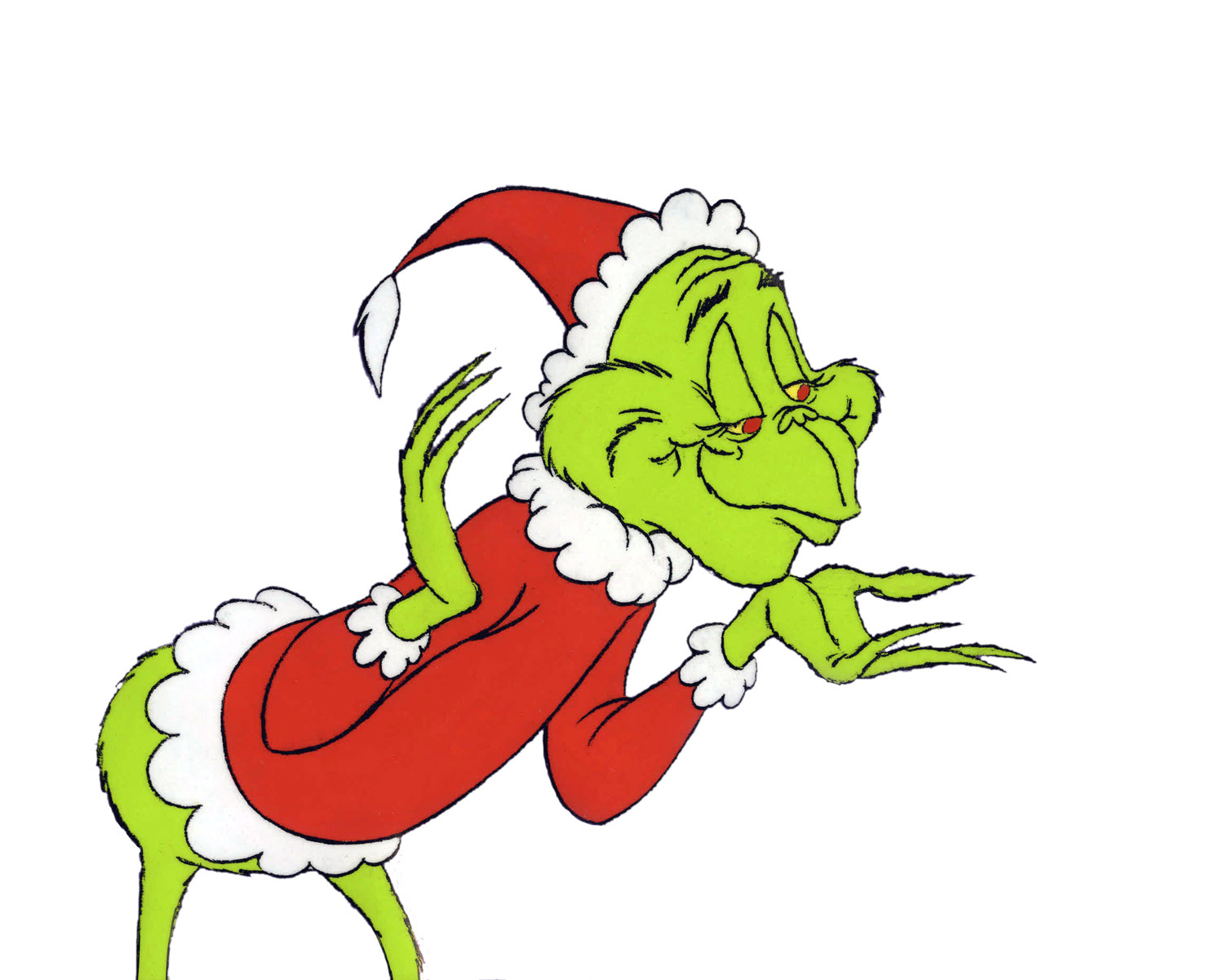 Dr. Seuss' How the Grinch Stole Christmas 
Pink Palace
3050 Central Avenue, Memphis, TN 38111
Saturdays & Sundays Nov 18-Dec 24 4p
Fri, Nov 24 1p
Wed-Fri Dec 20-22 1p
A grumpy green hermit hatches a plan to steal Christmas from the Whos of Whoville.
$7 kids, $10 adults
Thankgiving Crafts
Shelby Forest
910 Riddick Road, Millington, TN 38053
Sunday, November 19 10:30a-
Join Bridgette at the Nature Center for some holiday themed crafts! All ages welcome!
Youth Symphony Winter Concert
GPAC
1801 Exeter Road, Germantown, TN 38138
Sunday, November 19 4p
The GPAC Youth Symphony Program, now in its 9th season, will present a winter concert with students from the Mozart String Ensemble, Mendelssohn String Orchestra, Wind Ensemble and GPAC Youth Symphony Orchestra. Jonathan Schallert, Associate Music Director, will conduct selections Stravinsky's Firebird Suite and Elder's tone poem Phaethon's Ride. Other program highlights include Boccerini's Fandango from Quintet in D Major and Murtha's To Seek the Glorious.
$10
Paw Patrol Live
Cannon Center
255 N Main St, Memphis, TN 38103
Nov 21-22
6p, 10a, 6p
X barks the spot in the new tour PAW Patrol Live! "The Great Pirate Adventure"! It's Pirate Day in Adventure Bay, and Mayor Goodway is getting ready for a big celebration! But first, Ryder and his team of pirate pups must rescue Cap'n Turbot from a mysterious cavern. When they do, they also discover a secret pirate treasure map! The PAW Patrol set out over land and sea to find the treasure for Mayor Goodway's celebration before Mayor Humdinger finds it first! The pups will need all paws on deck for this pirate adventure, including some help from the newest pup … Tracker!
$19-85
Junie B. Jones
Playhouse on the Square
66 Cooper St, Memphis, TN 38104
November 24 – December 23
Various showtimes
It's Junie B.'s first day of first grade, and a lot of things have changed for her: Junie's friend, Lucille, doesn't want to be her best pal anymore and, on the bus, Junie B. makes friends with Herb, the new kid at school. Also, Junie has trouble reading the blackboard and her teacher, Mr. Scary, thinks she may need glasses. Throw in a friendly cafeteria lady, a kickball tournament, and a "Top-Secret Personal Beeswax Journal," and first grade has never been more exciting.
$10-25
Nutcracker
Cannon Center
255 N Main St, Memphis, TN 38103
Saturday, November 25
3p
The one and only Moscow Ballet Great Russian Nutcracker will be in Memphis matinee only at Cannon Center for the Performing Arts. All ages are invited to celebrate Christmas with the Moscow Ballet company of almost 40 ballerinas and danseurs on their 25th Anniversary Tour of North America in 2017.
$28-68
What November Special Events am I missing?